IP & Business Law Counseling, LLC provides diverse services in Intellectual Property, Business, and Corporate Law
We understand that choosing an attorney is an important decision. This website is designed to provide an overview of the firm's philosophy, experience, areas of practice, types of clients and industries served, and other information to help you determine if we are the right fit for you and your business. However, this website should not be a substitute for meeting us in-person. We encourage you to contact us early in your decision-making process.
We focus on providing commonsense and businesslike approaches to the practice of law. The firm's attorney entered law after a twenty year career in biomedical research and teaching. He became a lawyer to help bridge communication gaps he believed existed between scientists, lawyers, and businesspersons. His desire was to help scientist-entrepreneurs establish businesses and commercialize their inventions.
The firm understands that our clients think about their businesses all the time and we strive to become an integral part of their teams. That means being available 24/7 and taking ownership of our clients' problems and concerns. We reply to all e-mails and telephone calls within two hours (or by the end of the day under extenuating circumstances). Further, to ensure we remain extremely close and "in-tune" throughout the year, we offer full-day complimentary conferences quarterly to all of our clients. We are confident that our clients will confirm our philosophy and dedication to client-centric service. Please feel free to ask for references from any of our clients who have provided comments on this website.
The firm represents individuals and companies in technology and non-technology businesses. Our clients are mostly entrepreneurs and small to medium-sized companies. Many of our clients are high-technology companies that require our real-world technical background to help them develop and commercialize biotechnology, pharmaceutical, and other life sciences products and services. However, we also work with many businesses that do not have a high-tech focus but instead market common consumer products or services and are in need of the firm's core legal competencies.
The firm's attorney is also an independent contract attorney for two large general practice law firms (comprising more than 600 attorneys) that value his experience in general business and corporate law as well as patent law. Our close relationship with these large law firms is a tremendous asset to our clients when there is a need for complementary services or guidance beyond our core practice areas.
Thank you for your interest in IP & Business Law Counseling, LLC. We hope that this website is a useful preliminary resource in helping you determine whether or not we are the right law firm for you and your business. We look forward to meeting with you to discuss your legal needs and concerns.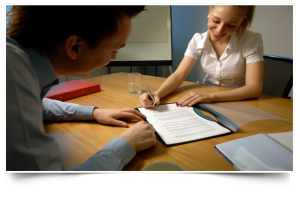 "George is a consummate professional and a great resource. I don't just consider him my lawyer, I consider him my business partner and confidant."
Chris Marschner, MBA, Founder & Managing Member, Entrepreneur Resource Group, LLC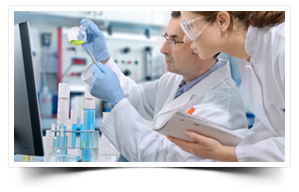 "George has been Intelligent Substrates' legal eagle for over five years. His scientific background and easy manner separated him from the pack, and he has been a steady legal guide for, and friend to, the company from day One. We're very fortunate to have George and his firm on our team."
Will Heinz, PhD, President & Chief Executive Officer Intelligent Substrates, Inc.
Representative Legal Services, Industries & Technology Sectors