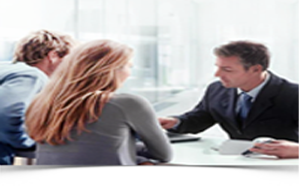 General Counsel is the title held by the chief legal officer or attorney for a company.
Typically, the General Counsel works "in house" and is paid for full time legal service. A Virtual General Counsel is not a full time company employee but provides ongoing legal service. Retaining a Virtual General Counsel is a cost-effective alternative to hiring a General Counsel.
IP & Business Law Counseling, LLC recognizes that some companies do not want to absorb the cost or administrative burdens associated with hiring a General Counsel as an employee. However, it is essential that most companies (especially growth-phase and technology companies) have a close relationship with an attorney. For example, companies should obtain legal review of all agreements they are signing, seek counseling on matters related to the structure and governance of the company, and receive guidance on intellectual property issues that affect all businesses (for example, maintaining trade secrets such as customer lists, internal policies, procedures, and business plans).
We understand that some companies that have engaged large law firms in the past may desire a closer relationship or more personalized attention. Some companies may feel there is a gap in communication between its executives and outside lawyers. In worst case scenarios, companies may feel unimportant to their large firm lawyers, uncertain about the fees being paid in relation to the services being performed, or disappointed with legal work product and timeliness of service. With more than ten years of experience in large law firms, George understands the advantages and disadvantages of engaging lawyers in large law firms.
To address the above and other concerns, the firm offers its Virtual General Counsel practice. We have developed creative, cost-effective service and payment plan options that can be customized to meet client objectives and all legal budgets. Please inquire how the firm can tailor its Virtual General Counsel practice to suit your specific needs and advance the business objectives of your company.
Click here for representative services.